Masters Gentlemen Drivers & Pre-66 Touring Cars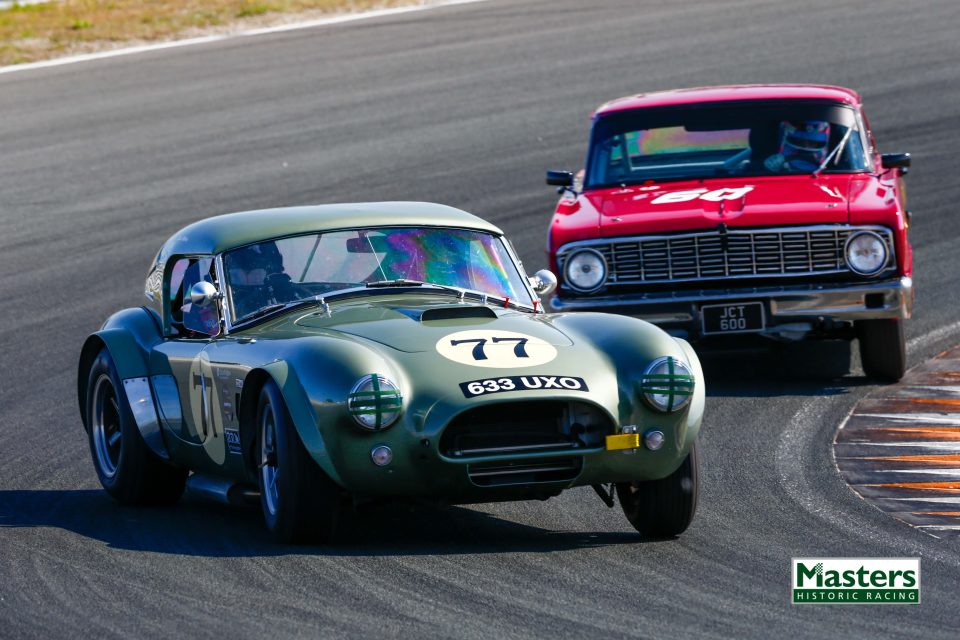 The Shapes and Curves of the Sixties
This grid combines two of Masters most popular race grids, both harking back to halcyon days of Pre-66 GT and Touring Car racing.
The Masters Gentlemen Drivers is a well-established race series that provides mini-endurance races for pre-1966 GT cars. With one or two drivers per car, pit stops and longer race durations, Masters Gentlemen Drivers offers a fabulous spectacle as pace and team strategy unfolds towards the chequered flag. With a class structure split by year and engine capacity, you find Aston Martin, Jaguar, AC, Porsche, Ferrari, MG, Morgan and TVR racing against Chevrolet, Ford, Austin Healey Alfa Romeo, Triumph and Lotus in double-driver pit stop races where exciting racing, big grids and a great variety of cars go hand in hand.
Running alongside the Masters Gentlemen Drivers will be the Masters Pre-66 Touring car grid – the ultimate crowd-pleaser! The Pre-66 Touring Car grids contain road-going mass production saloons built prior to 1966!  Tin-top racing in the UK in the mid-sixties was all about Britain versus America so will find everything from the mighty V8 Yank tanks to humble Minis, all racing spectacularly in mini-endurance races with pit stops for one or two drivers.
With a class structure broken into engine size, Ford Falcons take on Mustangs, Lotus Cortinas tackle the BMW TiSAs and Minis super Coopers three-wheel their way to success.
© Pictures Senten Images