01
SPRINT RACES FOR TOURING GTS AND RACING SPORTS CARS OF THE 70S AND 80S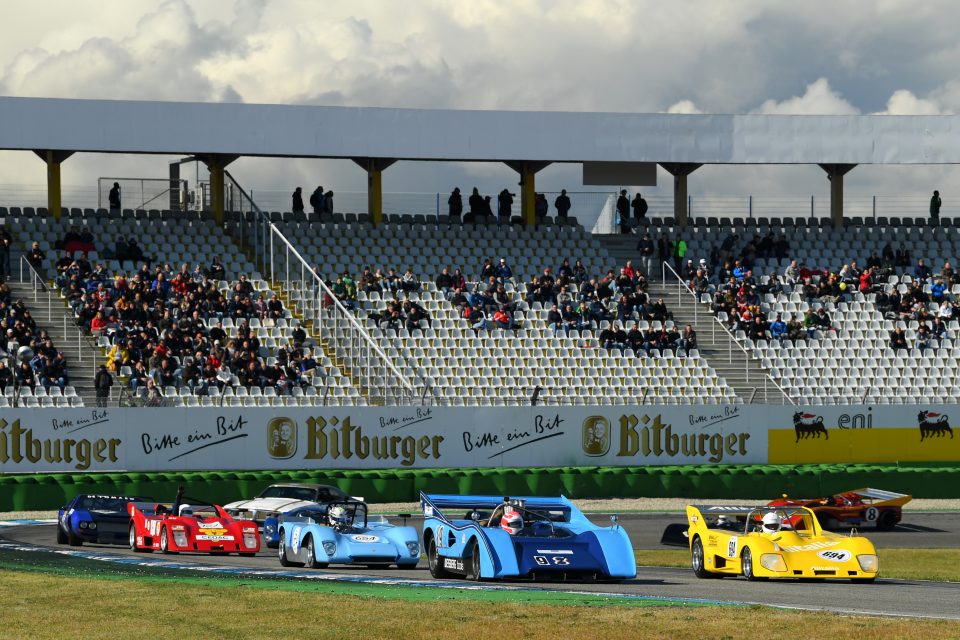 The new "CanAm & Sportscars" race series was held for the first time in 2017.
With this race series, a consistent expansion of the FHR race series is being pursued in order to meet the needs of the drivers to be able to race with more up-to-date cars.
In this interesting field, vehicles from the wild 70s and 80s will be presented, in which companies such as Kremer Racing, Kannacher or Loos filled the spectator stands with their Group 5 racing cars. But, as was customary back then, Group 4 and racing cars will also be on the grid, and the field will be completed with V8 cars. The series is open to GTs and racing sports cars built between 1966 and 1990 and Sports2000.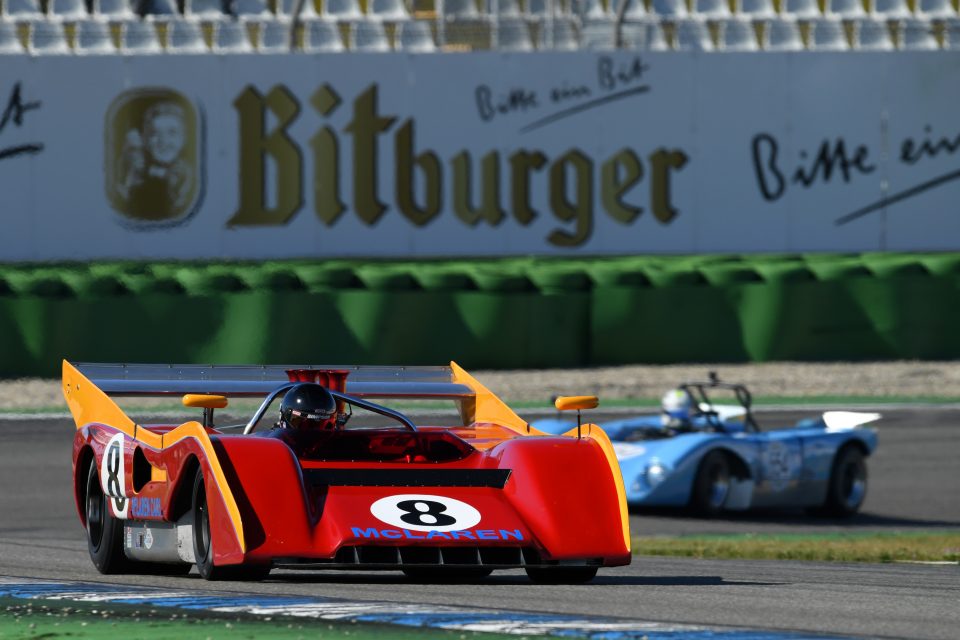 The CanAm myth began 54 years ago: From 1966 to 1974, the most spectacular racing series in the world at the time relegated Formula 1 to a game of slowcoaches, because at the CANADIAN-AMERICAN Challenge Cup everything was possible and above all anything went: there were no limits. The CanAm racing cars had no rivals in terms of power, speed and appeal. There were 71 races in nine years.
The rules, which followed the FIA's Group 7 for two-seater racing cars, were for the 1972 champion Georg Follmer "just three pages thick, anything went". The FIA's Group 7 meant: no cylinder capacity limit, but rather with turbocharger or compressor. Other technical restrictions did not exist. In theory, cars just needed two seats, a chassis that surrounded the wheels and a roll bar. The cars were thus admitted and came very close to the dream of "everything is possible" for many racing car constructors.
Contact
Fahrergemeinschaft Historischer Rennsport e.V.
Michael Thier Karlstr. 91A
53604 Bad Honnef
Phone.: +49 (0)171 5104881
E-Mail: thier@historic-race-events.de
More information